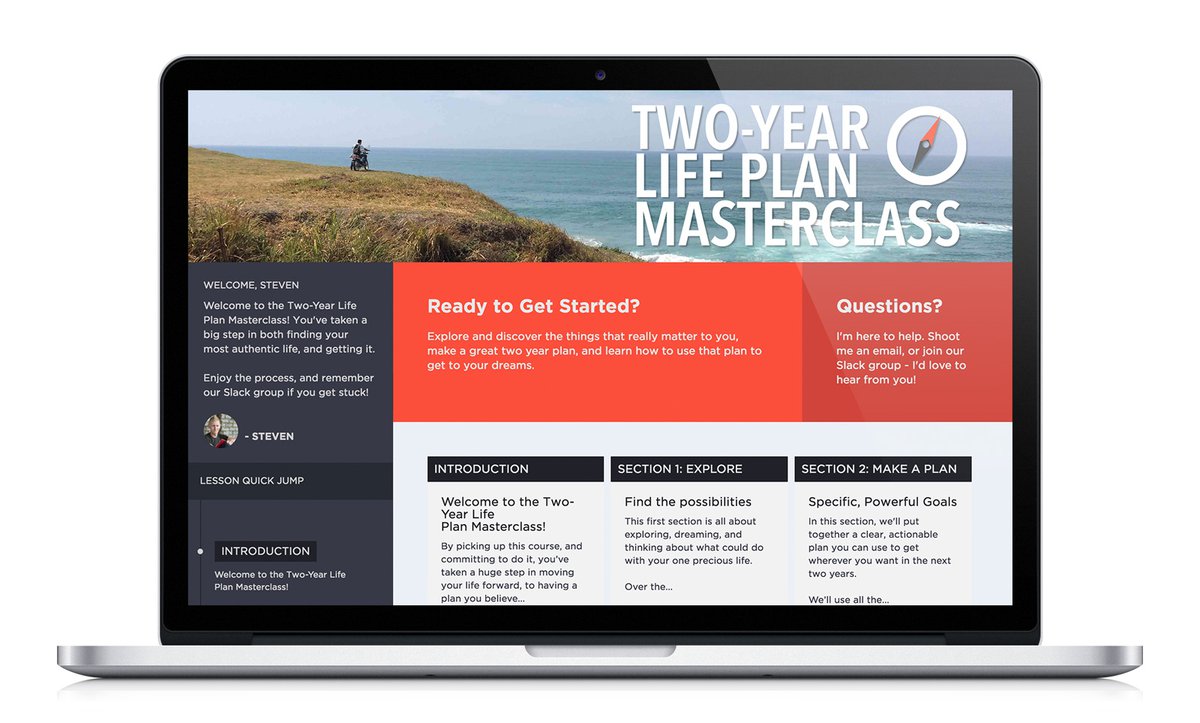 The Two-Year Life Plan Masterclass is a step-by-step course that walks you through creating a life plan, and using it to get to your biggest dreams.
It guides you through exploring your passions and purpose, helps you make great goals, and gives you the tools to go get them.
I've watched this course change the lives of the people I coach, and I live by it myself, each and every day.
In a world filled with big-promise, quick-fix crap, this thing is the real deal.